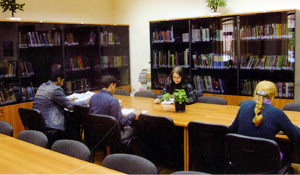 History
The Embassy of India to the Russian Federation in Moscow runs a library at Vorontsovo Polye, 9/2 which is open to both members and non-members from Indian as well as Russian community. First established in July 1955 at Vorontsovo Polye, 4, the Library has grown over the decades and was moved to its present location in 2001 as part of the comprehensive renovation work carried out at the Embassy premises then.
Collection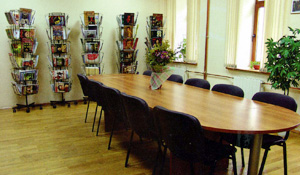 The Embassy Library serves as a base for providing information service to interested readers and to establish linkages with those interested in 20th Century writings and commentaries on Indian economy, polity, science, social structure, philosophy & thought, culture and traditions in the historical and contemporary context. The Library has a stock of around 28,000 books in Russian, English, Hindi and other Indian languages (Sanskrit, Punjabi, Urdu, Bengali etc.) which are predominantly on India in all its aspects, Indo-Russia ties, Russia and the CIS, modern diplomacy and international relations. Writings, translations & commentaries on and about India authored by Russians in Russian language form an important part of this collection. Indian themes in focus range from select periods & figures of ancient and medieval Indian history, ancient texts / scriptures / epics, ballads & legends, folk tales from various regions of India and religions in India to work by and on eminent figures of the Indian freedom struggle, anthropology, education in modern India and public health & traditional Indian systems of medicine. Stock of books on the popular themes of Indian cuisine, cinema, yoga, ayurveda, handicrafts & weaves, and paintings from different regions of India are regularly updated. It has a good collection on works on Fiction of Indian, Russian and foreign authors and houses a special section focusing on children. The Library also has a small collection of thematic encyclopedias, dictionaries, directories, language teaching and other educational and travel guides. Readers may request the library staff to surf through the Library's electronic database for making selections for reference or loan.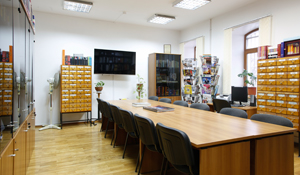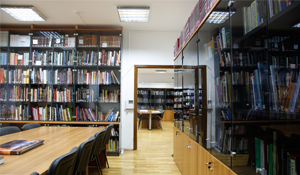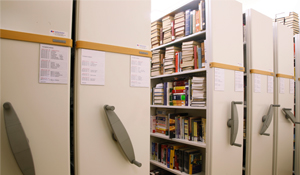 The Library's reference section receives journals predominantly in English and some in Hindi and other Indian languages from a range of publishers and institutions (including academic, religious & spiritual, social science research, scientific, various advocacy groups, etc.) located across India ; and also comprises of a small collection of illustrated coffee-table books. It has a special arrangement to receive print copies of major Indian daily newspapers from India for use in the library and for its institutional members. The Library houses modest reading room facilities.
Library possesses a collection of DVDs of Indian films and of classical, modern and instrumental music.
Access to Library
Membership eligibility

Any person residing in Moscow may apply.
Institutions in Moscow may also apply to borrow books for institutional purposes.

Documents required to be submitted for membership :

Membership application form (available with the Library) duly filled in.
Identity document - photo copy of Passport / Student Card (if member is a student).
Three passport-size photographs.

Membership Fee
All members are required to open a membership account with a one-year validity with the Library comprising a Refundable Security Deposit of Rubles 1000/-
Membership may be renewed at the end of the validity period.
Loan Policy
Books may be taken on loan only by members.
All material except the reference stock may be borrowed by members.
Books may be borrowed for 3 weeks.
Loan period may be extended by one week (in person), provided the item has not been requisitioned or reserved by another user.
At a time only two books, two journals and two DVDs may be taken on loan. (Current issues are for reference only)
Please note that any loss or damage will attract fine.
Working hours
Open to the general public (both member and non-members) on all working days from Monday to Friday from 10:00 hrs to 1800 hrs and on Wednesday from 10:00 hrs to 1300 hrs
Reading Room facilities
| | |
| --- | --- |
| Monday to Friday | : 10:00 hrs – 18:00 hrs |
| Wednesday | : 10:00 hrs – 1300 hrs |
| | |
| --- | --- |
| Monday to Friday | : 10:00 hrs --17:30 hrs |
| Wednesday | : 10:00 hrs – 12:30 hrs |
For further information and related enquiries, please contact the Librarian (Dr.Mitali Sarkar) at 007-495- 9162605.