Indian Diplomatic Estate in Moscow
Representation and imagery is intrinsic to diplomacy; and Indian diplomatic real estate abroad represents India away from India. Furnished with Indian artefacts and objets d'art, it adds to the dignity with which envoys serve India and its people in protecting and promoting interests abroad and in contributing to friendly international relations.
Indian property in Moscow is not only of considerable historical interest but is architecturally outstanding in many ways. The Chancery and the Ambassador's Residence at Vorontsovo Polye are aristocratic in ambience. They were constructed by business magnates prior to the Revolution of 1917.
The ChanceryBuilding – "Eclectic Facade"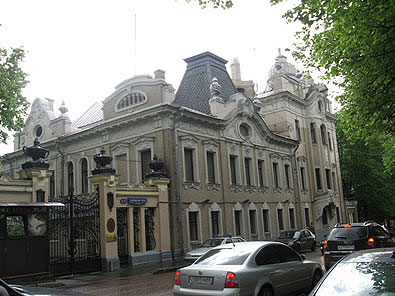 The Chancery building was first built in 1821 and largely retains the plan and design of the 1896 reconstruction. The Chancery building has several noteworthy features such as the eclectic facade, the unusual staircase at the entrance, exquisite fireplaces, and intricate carvings that define the ceiling of the Ambassador's chamber. It has had a chequered history of ownership – beginning with a patron of arts and a bibliophile, followed by a textile magnate till October Revolution, when it was taken over by the State and converted into an office for various Departments of Science – before passing into the hands of the Government of India in 1952.
The Ambassador's Residence – "Rational Modern"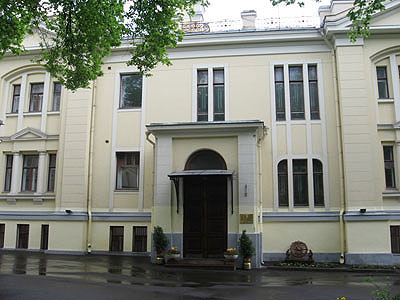 The elegant two-storied mansion of the Ambassador was built in 1911 in the architectural style of "Rational Modern" which, now we know, seems to have been very typical of that period of time.
Napolean's Dacha – "The French Connection"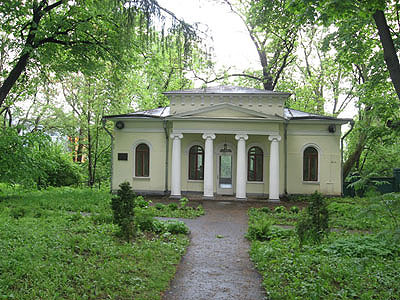 A pavilion built in the early 19th century in the garden of the Ambassador's Residence is said to have been visited by Napoleon in 1812, in order to have a good view of Moscow and its surroundings. In memory of the French Emperor's unfulfilled desire to erect a summer house on this site, it is now known as Napoleon's Dacha, and is a well-known architectural monument in Moscow. The Pavilion remains an oasis of imposing serenity in the hustle and bustle of the Russian Capital – a quiet retreat for the Indian Envoy from the day's stress and strain.
The Mahatma – Apostle of Peace and Non-Violence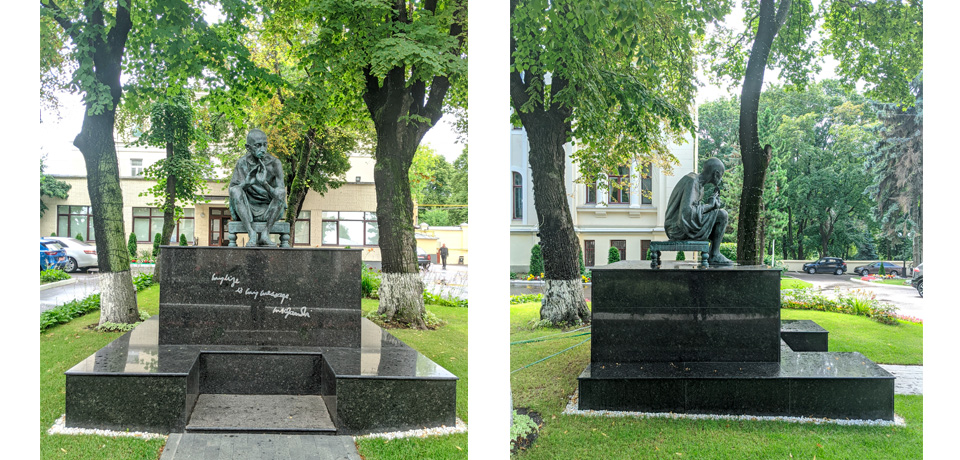 On 2 October 2007, on the occasion on the 138th Anniversary of Mahatma Gandhi, the statue of Mahatma Gandhi in the Embassy premises was unveiled by Ambassador P.P. Shukla and Sculptor A.D. Ryabichev, the son of a prominent Russian sculptor Mr. D.B. Ryabichev, who was awarded the Jawaharlal Nehru prize in 1992. It is a 600 kg bronze statue gifted by Mr. Ryabichev to the Embassy of India.