Dr Meenu Sharma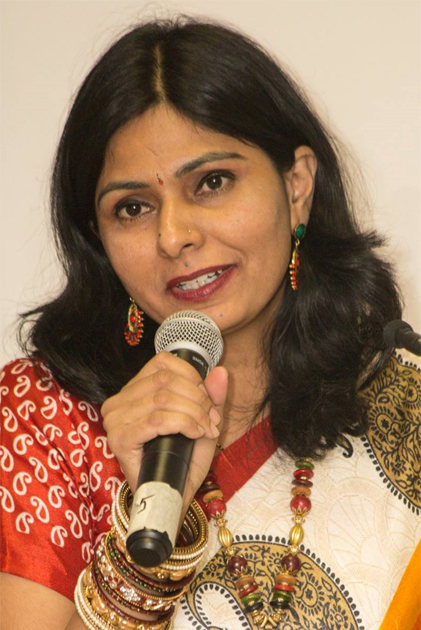 Dr. Meenu Sharma teaches Hindi language in Jawaharlal Nehru Cultural Centre, Moscow. She also teaches as a guest professor of Hindi, in different universities in Moscow. She is a Ph.D. in Hindi and has worked as a senior lecturer of Hindi in the directorate of education Delhi.
Dr. Meenu Sharma is a writer, poet and anchor of Hindi. Her poems and articles have been published in newspapers. She has been a member of the jury in many national and international competitions related to Hindi language. She has worked with national television Doordarshan, and has also featured on Moscow 24 TV channel.
She has received several awards for her work in Hindi and Hindi teaching, including the 'Best Hindi Teacher Award' by the Directorate of Education, Delhi.
She is a member and adviser of Hindi club 'Hindi Sabha' Moscow.
Maestro Gulfam Sabri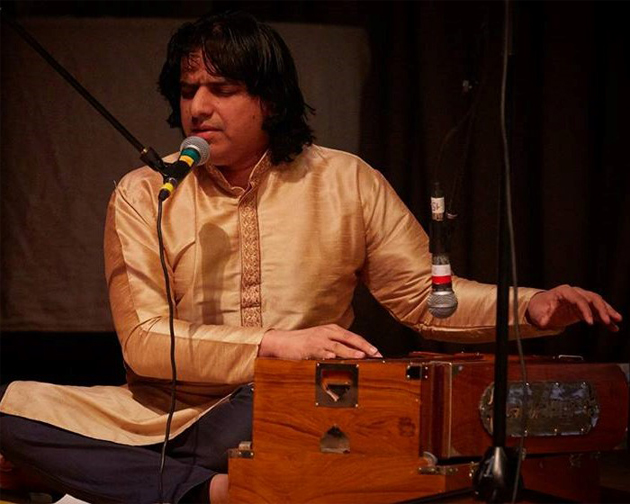 Maestro Gulfam Sabri belongs to a distinguished lineage of traditional Musicians of the country. He learnt Hindustani Classical Vocal Music and the Tabla (Indian musical Instrument) from the eminent Gurus.
The Maestro has proven himself as multi-talented artist and is committed to popularizing the classical Indian music art forms. He has also worked with many Indian classical musicians and Dancers. Maestro Gulfam Sabri has received several awards for his extensive work in the field of music.
Over the years, Maestro has performed at many concerts and festivals organized by Indian Council of Cultural Relations and others. He has been regularly performing in concerts across the USA, Canada, Europe, Africa, Australia, and South East Asia and in India.
Maestro Gulfam Sabri also does educational work in music and its various aspects. He has given numerous lectures & demonstrations in various academies, including the Griffith University Queensland conservatorium (Australia), Sibelius Academy (Finland), School with special needs in the United Kingdom and South Korea, etc. In collaboration with symphony Hall (Birmingham, UK), Maestro Gulfam Sabri has held a series of workshops on the finer nuances of Indian music.
He presently teaches Indian Music in Jawaharlal Nehru Culture Centre (JNCC) in Moscow, Russia.
Manish Vardhan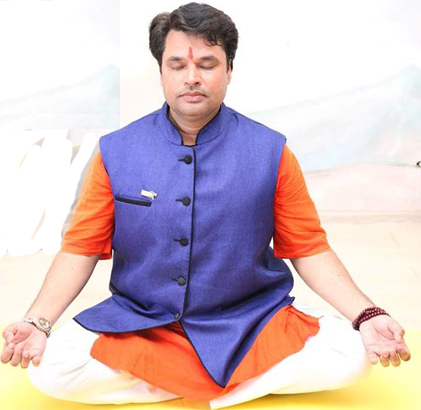 Mr. Manish Vardhan is a Post Graduate in Yoga. He has been practicing and teaching Yoga since last 17 years.
He has worked as a yoga instructor and yoga workshop organizer. He has worked extensively throughout India for organizing yoga workshops for various organizations. He has also participated in numbers of yoga related events as a guest lecturer in India and Russia. He has featured on TV in a yoga related show in India.
He is a recipient of several awards and acknowledgements for his work.
He presently teaches yoga in Jawaharlal Nehru Culture Centre (JNCC) in Moscow, Russia. He also teaches yoga in Russian Universities as a guest teacher.
Maestro Dharmender Gautam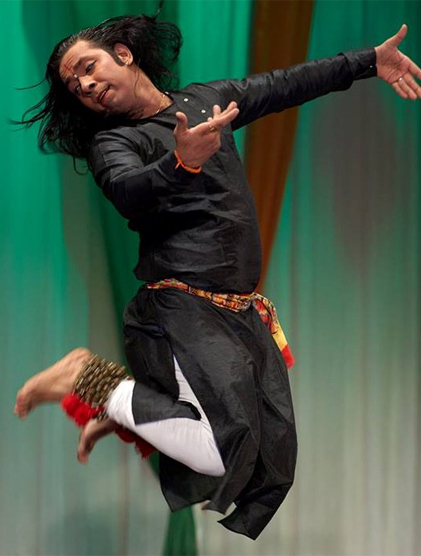 Maestro Dharmender Gautam is a Kathak dance teacher in JNCC, He is a Kathak graduate from Kathak Kendra, National Institute of Kathak Dance, New Delhi. In addition to graduation, he received Kathak dance training from eminent Kathak Gurus.
Over the years, he has performed in various dance events in many countries, including Germany, UK, Singapore, China, Sri Lanka, Japan, Nepal and Bangladesh,
He has participated in many Festivals and Conferences, including opening ceremonies of SAARC conference and the Commonwealth Games.
He has done extensive choreographic work also, with various dance Gurus.
He also learned Kalaripayattu (a style of martial art), and plays Pakawaj (an Indian musical instrument).