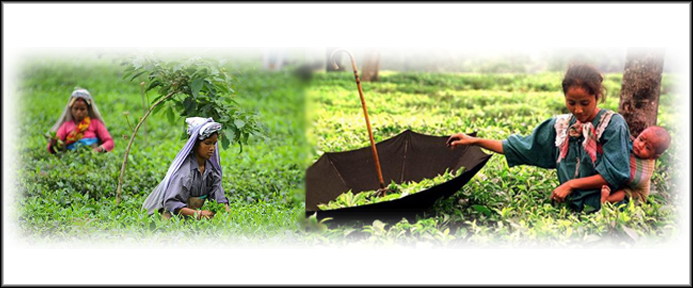 Structure
Tea Board of India is a statutory organization founded in 1953 by the Act of the Indian Parliament under the Ministry of Commerce & Industry, the Government of India. The leading members of the Board are representatives of the parliament, of the major tea-making enterprises, of trade companies, as well as exporters, labor unions and consumers. This membership makes Tea Board of India the apex organization of the country which is the greatest producer of tea in the world.

Functions.

Tea Board of India's activities are aimed at the development of tea industry, promotion of Indian tea, increasing productivity & efficiency of the tea industry, raising product quality as well as conducting scientific research. In its tea promotion activities Tea Board of India pays attention to the affairs with customers and members of business corporations, upholding the image of Indian tea as a high-quality beverage and marketing plans.

Branches.

The Headquarters of the Tea Board of India is located in Kolkata and has its offices in Moscow, Dubai, Hamburg, London and New York.

Moscow office.
The Moscow office of the Tea Board of India operates under the Embassy of India, and its area of activity includes Russia and the CIS countries, which comprise 50% of Indian tea exports. Beside product promotion, the Tea Board of India in Moscow acts as a mediator between foreign customers and Indian exporters for the sake of the information exchange and establishment of business contacts. The contact details of the Moscow office of the Tea Board of India are:

Officer In-charge
Shri George Thomas;
Third Secretary (Commerce & Tea Board) (E&C);
Embassy of India;
Moscow
Tel: + 7 495 916 0292
Email: com2.moscow@mea.gov.in